Carmen mk II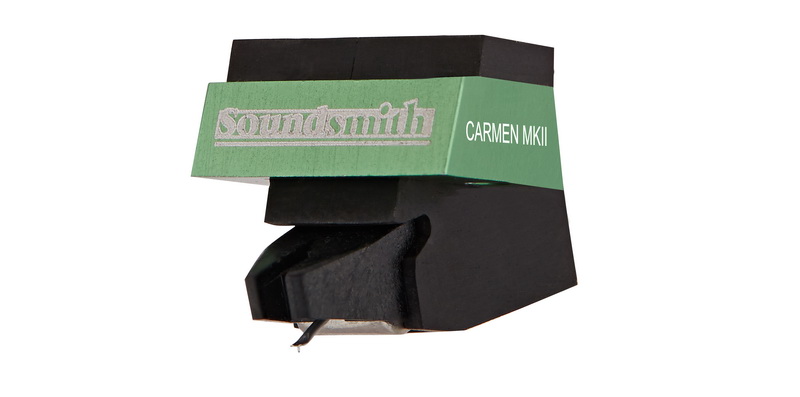 MSRP (USA)
999.99
To purchase Soundsmith products we prefer you find and contact your nearest dealer ( Worldwide dealer list: Click Here ) If you cannot buy from one of our dealers we can take your order by phone or by form below. Thanks!
---
From below Drop Down Menus select Cartridge and options then Your Location/Shipping Method then Click Add to Cart. Please review your Paypal settings for correct address and Phone Number or your order may be delayed.:
Select location for shipping fee amount, we can ship up to three items under the shipping fee, use the Additional Item option for 2nd or 3rd item, if you have already the shipping fee in your basket
---
Created out of the desire to make a very high performance design at an affordable price, the Carmen mk II was crafted to have unparalleled purity of tone and ultra-smooth presentation. Just slightly lush with a well-developed midrange, the Carmen is surprisingly pleasing and will seduce you into long, late listening sessions.  Rebuild Price? ~  $150 ~ Less Than 20% of MSRP, as always ! - The Carmen features a 2 year warranty to the original owner.
The stylus used is a large part of what makes it special; an ultra-low mass occlusion free nude diamond cut and polished into a true hyper-elliptical shape. The combination of low tip mass and the Fixed Coil design gives the Carmen a tremendous resolution advantage over MC designs selling for more than twice the price. Housed in a handmade solid Ebony case, the Carmen delivers.
Also available in dual-coil mono.
IN STOCK!!
We prefer you purchase from your nearest Soundsmith dealer [see list here]. If one is not available we are glad to take your order below.
for Credit/Debit card, or PayPal purchase, use Add To Cart Button
999.95
Warranty
Workmanship on this product is warranted for 2 full years