The Alto tone arm - Designed by Frank Schröder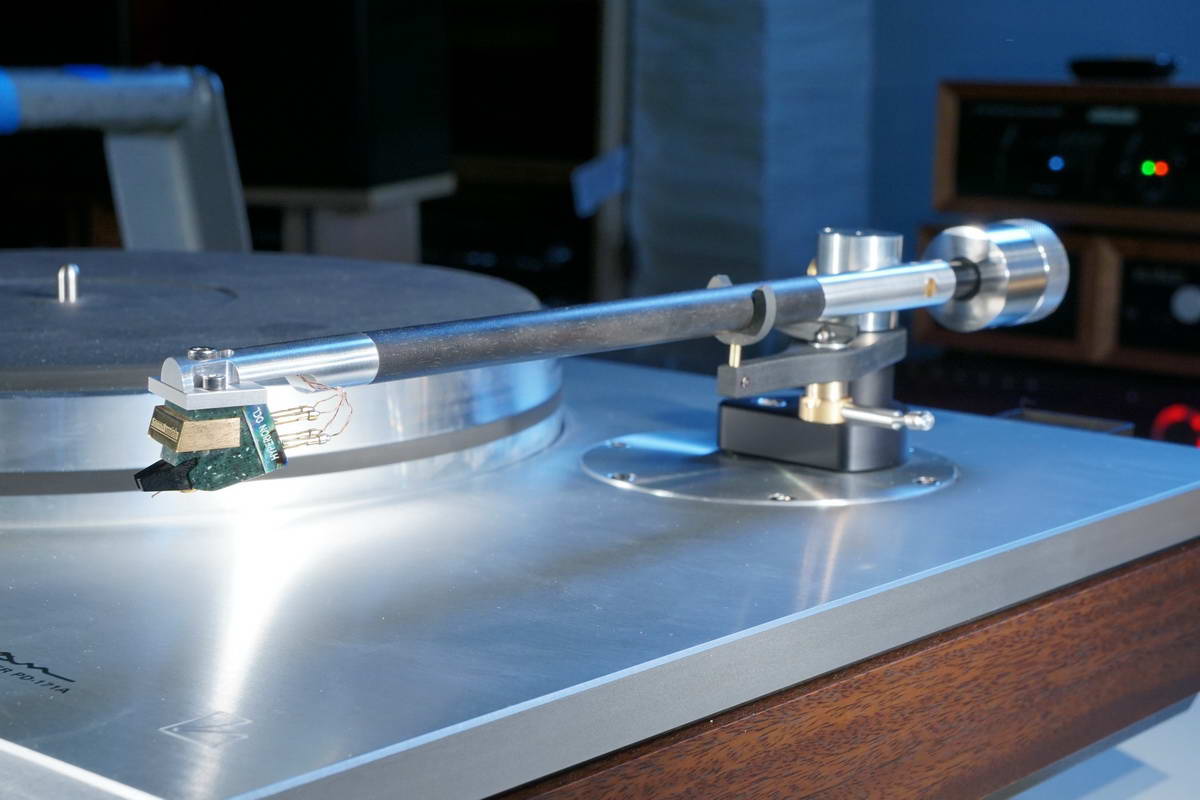 The Schröder ALTO Tone Arm -
Lets talk EXCITEMENT!!!
Many audiophiles around the world know about Frank Schröder and his tone arms. Many folks wish they could own one. But the demand is high, and the supply is....well.....Frank hand builds each one. So waiting to get yours can take some time.....but not anymore.
Frank and I have had a very good friendship over the past 10 years, and have had many discussions about audio and the design of varied products. He recognizes that I am a kindred spirit, developing new ideas and products for better performance. It was Frank that asked me years ago what materials I had "on my list" for experiential cantilevers for cartridge designs. When I got down the list to #3, and I said "Cactus spines" he said "STOP! Where are you with this attempt?" I said it was on the back burner.
He said "MOVE IT UP TO THE FRONT. I have just put some in the mail to you". 
Who knew?  Frank is a cactus aficionado. He grows them, talks to them, plays music for them, you get the picture. When the Cactus spines arrived, and I tested them, I was stunned. SO MANY cartridge performance problems solved. Thank you Frank for "needling me". And for being the impetus for helping me create the Soundsmith Hyperion cartridge. Now you know how it was born. 
Well, thank you Frank again, for trusting me, and Soundsmith to build your new ALTO arm.
The Alto  (Asymmetrical Loaded Topology) is a unique arm design Frank has given to me  exclusively to manufacture by hand and sell. And boy are we excited. What does the ALTO sound like?? It sounds like all Frank's arms. 
It makes no sound at all. That is the true measure of Audio Arm engineering. It MUST not get in the way of the performance.
How long will it last before it starts wearing out or losing its performance tolerances? Like all Schröder arms, the answer is......never.
So stay tuned ~ we are working hard carefully making and fitting parts for the early production runs now.........so that we can have your Schröder ALTO tone arm ready for you by the late fall.
We are taking orders now. The ALTO sells for $5999.  Feel free to call and ask for Peter Ledermann. He'll be glad to tell you more about the ALTO.
http://www.schroeder-tonarme.de/
Specifications
more information coming soon