Monarch Bookshelf Speakers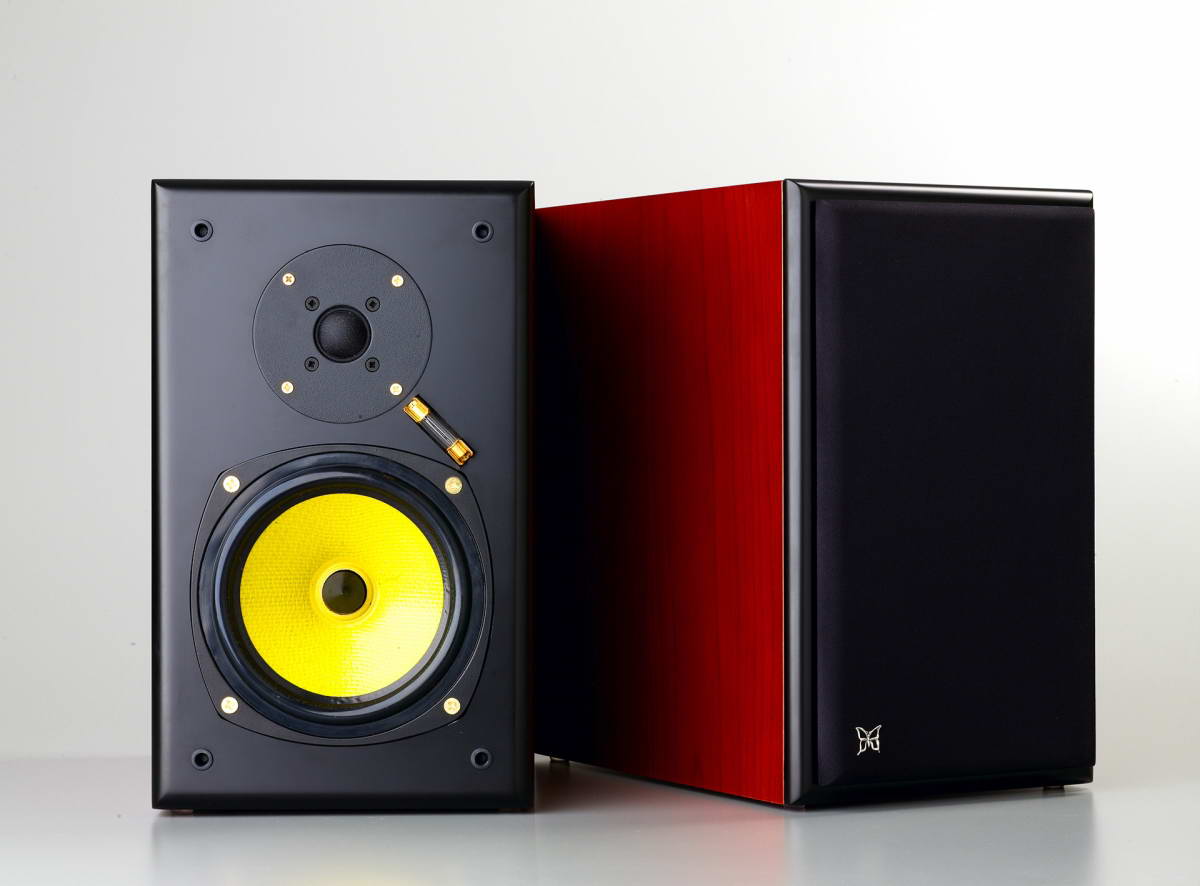 Soundsmith speaker designs are crafted exclusively by Peter Ledermann, who has a long history in the legacy loudspeaker industry.
Peter served for many years as Director of Engineering at the Bozak Loudspeaker company working alongside Rudy Bozak, one of the audio industries legacy founders and leaders in loudspeaker research and development.
The Monarch (and Dragonfly) designs are the distillation of a lifetime of Peter's thinking in small enclosure speaker development, long listening sessions and discussions with many notable industry engineers with whom Peter maintains a close relationship. These designs are evolutions crafted from the many discoveries Peter made while at Bozak and beyond, discoveries and innovations simply not found in other speaker designs. Peter's designs always solicit "Best Of Sound" comments at every audio show, often surpassing show sound rooms boasting  speakers costing $50K and more. 
Soundsmith speaker designs. Jaw droppingly unbelievable sound from a small enclosure.....from a legendary designer.
The Monarch design is renowned for its surprising ability to fill a room with a large, realistic spatial image. Comments from the many shows where they have been demonstrated  include their highly detailed sound, bass extension far beyond what one would expect, and extraordinary depth and imaging.....presenting a huge, deep and enveloping soundstage..... and the comment........"are THOSE the speakers I am listening to?? Where is the subwoofer?"
Designed to provide smooth response into the deep bass region, excellent imaging and warm midrange from an easily positioned enclosure, both the Monarch and Dragonfly speaker employ the most stable loudspeaker materials and production methods known. They also feature tweeter protection and peak amplifier power indication. Soundsmith bookshelf or "stand mount" speakers will easily fill a room with wall-to-wall sound, and are engineered to provide many years of revealing sound reproduction. Available in Cherry, Beech and Piano Black.
Specification
Workmanship on this product is warranted for 2 full years
Specifications
Height = 14" Width = 8.5" Depth = 12.5", 20.500 lbs [9.300 kg]  (In Box, 19.500" x 13.500" x 18.000", 25.000 lbs [11.34 kg])
6" Long throw woofer
1" diameter modified wide bandwidth dome tweeter
Response 47 Hz = 22KHz
SPL 88 db (1 Meter/1 watt on axis)
Available in Piano Black, Cherry or Beech;
** other woods and finishes by special order. 
MSRP (USA)
7,999.95
Additional images