looking for your last best cartridge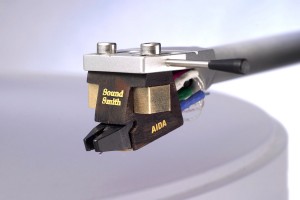 I listened to this cartridge for about two months, for full break-in, even though it had about 30 hours on it as stated in a note with the delivery package. Several hundred hours later, I realized I was enjoying it more and more, and only then decided to run it through the test process.
The Aida is nearer the top of a line that extends well into exotic MC pricing, but, understandably, the most popular models are even lower in price, such as the Boheme, at $1199, or the shop-girl of the series, the Carmen at $699. And you can get right into old Shure top price territory at $379 for the Otello. Pretty operatic, eh?
Here's a little more description of the Aida from the site: "The "Aida" cartridge is a hand-selected version of Soundsmith's famous SMMC1 cartridge. It is selected as a special cartridge exceeding specifications from the normal hand-made production run and finished in an ebony wooden body. A Nude Optimized Contour Contact Line diamond stylus is connected to its unique Ruby crystal (light weight yet very stiff) cantilever for the most accurate transfer of groove information. It's [sic] high output design requires the use of only a moving magnet phono preamp section, no multi-stage ultra-high gain (MC) preamps needed. With low effective tip mass the stylus stays in better contact with the groove walls producing more accurate reproduction. Available in high or medium compliance and in stereo or true dual mono."
Product(s) Reviewed: