Hyperion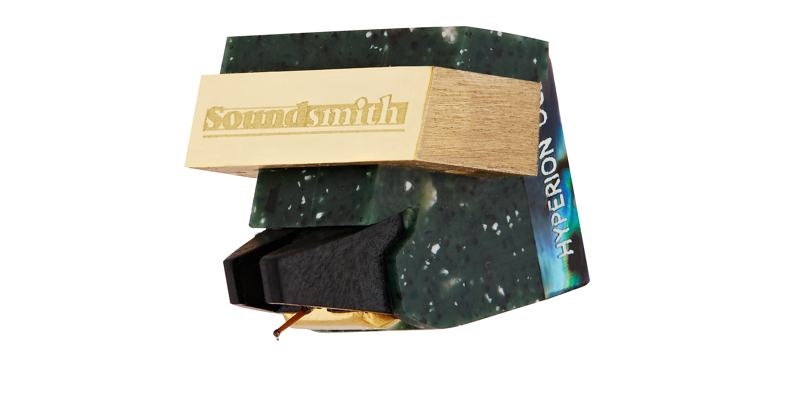 MSRP (USA)
7,999.95
To purchase Soundsmith products we prefer you find and contact your nearest dealer ( Worldwide dealer list: Click Here ) If you cannot buy from one of our dealers we can take your order by phone or by form below. Thanks!
---
From below Drop Down Menus select Cartridge and options then Your Location/Shipping Method then Click Add to Cart. Please review your Paypal settings for correct address and Phone Number or your order may be delayed.:
Select location for shipping fee amount, we can ship up to three items under the shipping fee, use the Additional Item option for 2nd or 3rd item, if you have already the shipping fee in your basket
---
The truest testament to the quality and performance of any audio component is what others in that industry have to say about it. (see reviews links below!)
The HYPERION is the cartridge of choice for the most esteemed audio equipment manufacturers. Why? Because when they exhibit their gear at Hi-Fi shows, they want their turntable, amplifier or speaker systems to sound the very best that they can! Peter Ledermann's radical design utilizes an actual "cactus spine" for the cantilever. The naturally tapered shape, stacked columnar fibers and desiccated resin damping fit the exact parameters of the perfect cantilever: Low mass, extreme rigidity, internal damping, and tremendous strength. Also available in a Dual Compliance Design for older Linear Tracking turntables as the HYPERION LT. The Hyperions are offered with a choice of CL or OC-CL stylus. Each one hand crafted by Peter Ledermann - Made in  the USA. Rebuild Price? $850  ~ Less than 20% of MSRP - The Hyperion features an industry first: A 10 year free retipping service for stylus wear to the original owner.
Also available in dual coil mono.
IN STOCK!!
We prefer you purchase from your nearest Soundsmith dealer [see list here]. If one is not available we are glad to take your order below.
for Credit/Debit card, or PayPal purchase, use Add To Cart Button
7,999.95
Warranty
10 Years Parts and Labor